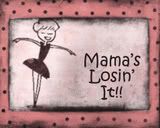 I'm taking Mamakat's challenge so thought I'd close out Two Oh Oh Eight with my Top Ten "Favorite Stuff I Ate/Drank" - all here in my humble kitchen because you won't find me in restaurants much.
10. Zola Acai juice - the best acai you can buy IMHO. Unfiltered. Perfect after-workout refueler.
9. Pom Wonderful pomegranates - this has to be one of the best seasons for them!
8. (My) Power Bars. They are to die for. Just ask my kids.
7. Chilean Sea Bass from my local HyVee. $25 a pound for something that makes you moan and your eyes roll back in your head is worth it - once in a while.
6. Green tea. Green tea. Green tea. Loose leaf, please. Genmaicha is my favorite but I'll drink anything green (if its tea).
5. Panera whole grain baguette. Yes, I could eat one saturated in olive oil in one sitting all by my lonesome. Now how would I know that?
4. Caramelized onion, sun dried tomato, and goat cheeze pizza. Oh yeah. Even Ron Burgundy likes that one. That's saying something.
3. Brown rice and wild mushroom risotto. Worth every minute it takes. And it certainly does take a few.
2. (My) Chicken Tortilla soup. Tweaked just the way I like it. Hot. Very hot. With my own crisped tortilla strips.
1. (My) Black Bean and Roasted Corn Salsa. Came close to winning a contest with this one. More requests for this recipe than anything I've ever brought to a potluck. But then, that's all I ever bring...
There you have it.
Now, I'm resolving to eat less of all of it in 2009!